Our background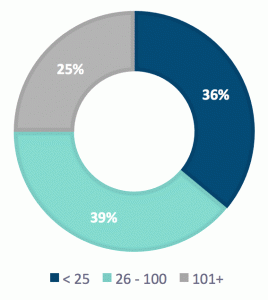 Online Payrolls was originally founded in 2003 to meet the needs of an independent recruitment firm. However, identifying the market lacked a transparent and solutions based approach, Online Payrolls began offering managed payroll services to external parties and grew quickly into a standalone Payroll Bureau.
Today, we have hundreds of Clients based across the UK, and we continue to grow as more and more businesses recognise the advantages of outsourcing their payroll function to a dedicated and professional provider.
Over the past 15 years we have built a diverse client base, both in terms of size and sector:

What makes us different?
We offer our Clients a solutions based service. We don't only process your payroll in a professional and timely manner but we also look to add value through detailed initial consultations, tailored reporting, a dedicated payroll team and transparent all-in pricing. Please find further differentiating factors here